OUR TEACHERS
---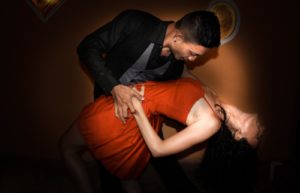 AGUNG
Salsa L.A. – Bachata – Rueda de Casino
The founder of the vibrant UbudSalsa community, Balinese born dance teacher Agung has over 10 years experience as a Salsa and Bachata dancer. He has been teaching international students for 8 years and is a successful competitor at Latin dance competitions. With a combination of outstanding style, professionalism and charismatic personality, Agung makes dance accessible and fun, no matter what level the student.
---
DEWA
Kizomba – Tango – Zouk – Line Dance – Ballroom
Our Balinese Kizomba master, Dewa, has been dancing for more than 12 years. He learned Kizomba from some of the best teachers in the world, such as Nelson Campos and Kwenda Lima. Dewa has successfully participated in several international dance competitions and won the 2015 International Kizomba Competition (ALIA) in Kuala Lumpur with his partner Gung'Is. He teaches Kizomba, Zouk and Tango at Ubud Studio and organizes various workshops, bringing famous international Kizomba teachers to Bali.
---
GUNG'IS
Balinese Dance – Kizomba – Ladie's styling

Born as a dancer and a great performer in many different styles of dancing, Gung'Is started Balinese Dance at an early age. Freshly graduated from the prestigious Indonesian Institute of the Arts in Denpasar, our beautiful and youngest teacher performed Balinese dance all around Indonesia both for local and foreign organizations and events. She won many contests and competitions demonstrating her natural skills. She is now really passionate to share this part of her culture, the Balinese dancing, with students from all over the world.
---
NIA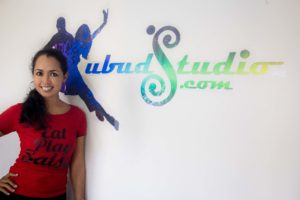 Line Dance – Latin dance – Isolations and body movements
A well known member of the social dance scene in Bali, a talented dancer and performer, Nia impresses on the dance floor.  She won several line dance competitions and we were very proud of her in May 2015 when she returned with the first place at the Universal Line Dance competition. Always up for new challenges, Nia will give you a taste of moving to the rhythm with style and charisma, bringing your hidden dancing skills to the surface.